1. On your IOS device, click on Settings, then Mail, Contacts, Calendars (see below).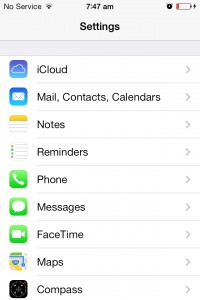 2. Select Add account.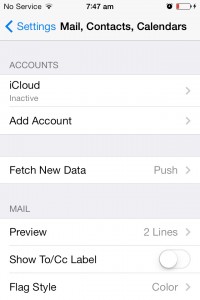 3. Select Exchange.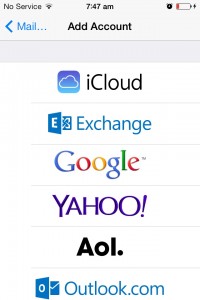 4. Type your email address and password. You can put anything on the Description box (Exchange, work email, etc…). The Next button should be available upon entering the required details. Tap Next when done.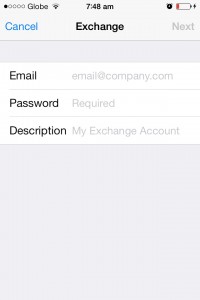 5. You might encounter an error message, just select Continue to move on to the next window.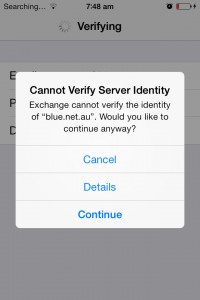 6.Type the required details.
> Replace test@blue.net.au with your own email address.
> Type WEST.EXCH025.serverdata.net on Server.
> Domain is optional. You can leave this blank.
> Type your email address on username, retype password, then tap Next.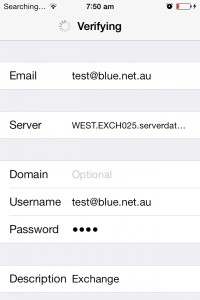 Your Exchange email account is now ready. You may close the settings window, then select Mail from the list of your apps.