Microsoft Outlook's mobile app is popular nowadays to configure your email, however, it only accepts IMAP so it is not possible to use for your email provided by Blue Net. Your best option is to use Android's native MAIL application which should be more than enough to utilize for your email access on your Android mobile phone / tablet.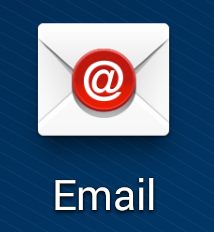 Below are the step by step instructions in adding your POP email to Android's MAIL app. Please note that the outline of the settings may differ depending on the version of your Android OS, but should almost be the same. The device used for this guide is Samsung Galaxy Note 4.
Go to Settings > Accounts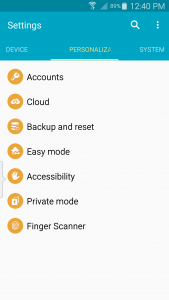 Click on Add Account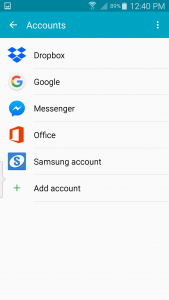 Select Email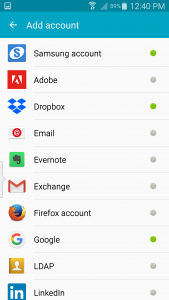 Choose POP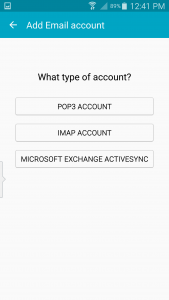 Copy the settings below. Please note that your username should be your complete email address.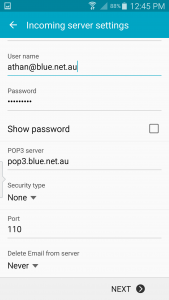 This should be your Outgoing settings.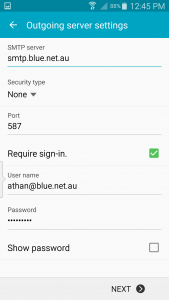 You may select your sync schedule and peak schedule. Make sure Sync Email is checked.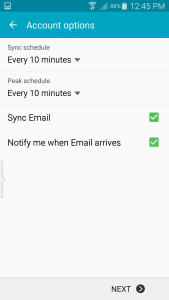 Last window should be the account name (Optional) and your display name.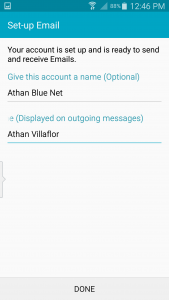 Click Done when finished. You should now be able to open your email. Wait for a few minutes and it should start syncing. If you will encounter any issues, please let us know by emailing support@blue.net.au