Please do this only if instructed by your sysadmin or you know what you are doing. THIS WILL ERASE ALL YOUR CONFIGUARTION DATA and YOUR PHONE WILL STOP WORKING. You would only want to do this if your want to completely reconfigure your phone.
Press the button under the button with the envelope (the button above the lit button in this picture – may not be lit on your phone)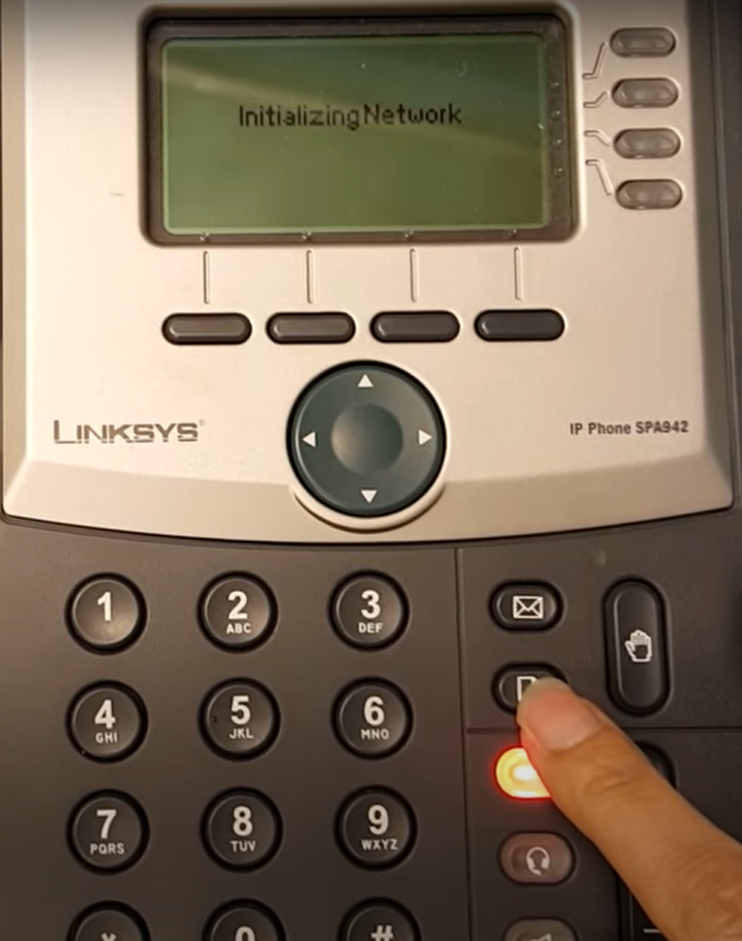 2. Scroll down with the bottom of the scroll key to number 14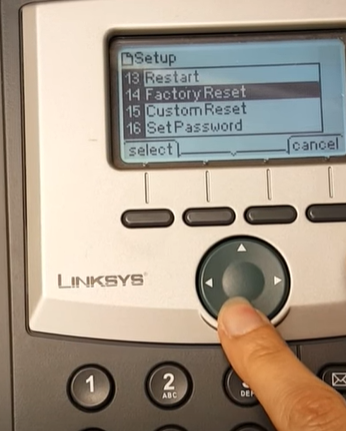 3. Press the Select button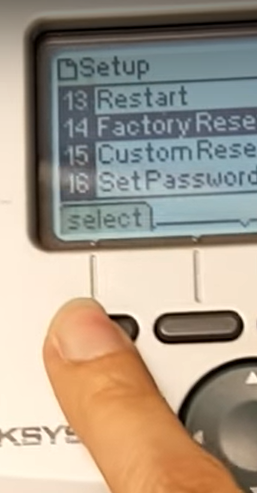 4. Press OK to confirm the factory reset – ALL CONFIGURATION DATA WILL BE DELTETED. YOUR PHONE WILL STOP WORKING.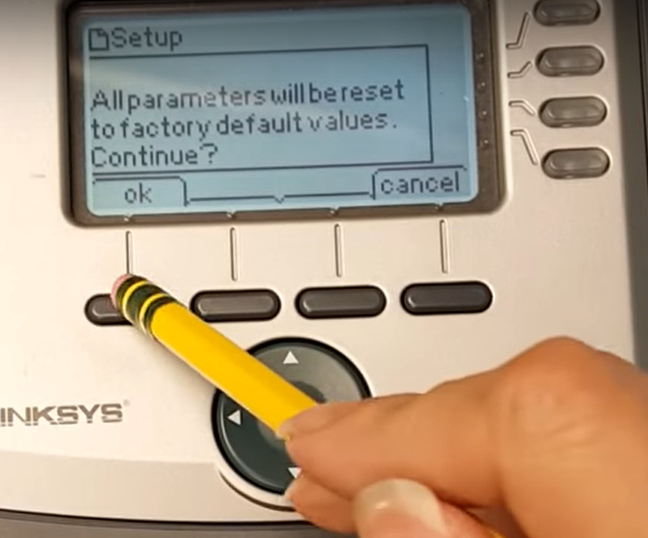 5. This is what you see during the reset process.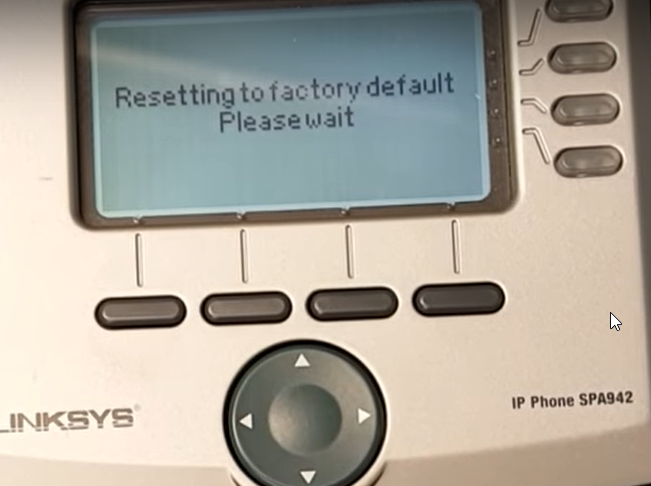 When complete you can reconfigure the phone.